IT support for small businesses and home offices, managed workstations and servers, storage networks, offsite backups.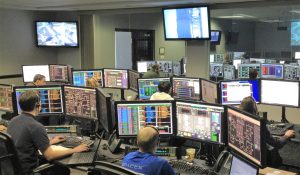 MANAGED WORKSTATIONS AND SERVICES

Prevent problems before they stop your workflow. Our software monitors all the critical systems and alerts key personnel of any problems.
VIRTUALIZATION PLATFORMS

One way to reduce risk of failure is to put servers in virtual machines If one physical servers goes down virtual servers are moved to another physical server.
BUSINESS CONTINUITY

Business continuity can be achieved several different ways. We focus on finding the points that bring your business to a halt if they fail then make them redundant.
STORAGE NETWORKS

All critical data must be kept somewhere and this is the place. Putting everything on a redundant storage network increases reliability and speed of data access.
FIREWALL INSTALL AND MAINTENANCE

We interconnect your office with your home or connect your offices together while keeping security top priority. Redundant internet connections can be configured at critical points.
OFFSITE BACKUPS

Server and workstation backups are replicated to our highly secure and redundant datacenter. If your computer crashes a virtual image is brought online until repairs can be made.
COLOCATION

Your servers are hosted in our fully redundant and secure datacenter. You can be provided with remote VPN access to your servers. Fully managed or co-managed servers.
Unlimited 24-7 remote hands option
WIRELESS ROUTER INSTALLS

We specialize in wireless mesh networks. Eero and Google wifi routers are preferred but we can install anything else that you provide.
PASSWORD RECOVERY FOR DOCUMENTS
Sometimes Microsoft office documents, word, excel, PowerPoint, and access are protected with a password and that password is lost or forgotten. Depending on the strength of the password that has been used we can get the password recovered for you. Please contact us for details.