High-quality services for installing wireless networks for any environment
Reliable and fast wireless Internet is required everywhere these days, both at home and at work. However, installing a Wi-Fi network that satisfies all of your needs and remains secure is not so simple, it is better to entrust this task to professionals.
Our wireless engineers individually approach the needs of each client and provide a solution to his particular requirements. We are one of the best wireless installers in the Virginia, Washington DC and Maryland area. These are not just words, you can see this yourself by using our services and receiving high-quality advice, technical support and reliable network equipment from the best manufacturers, that will satisfy your requirements in the best way.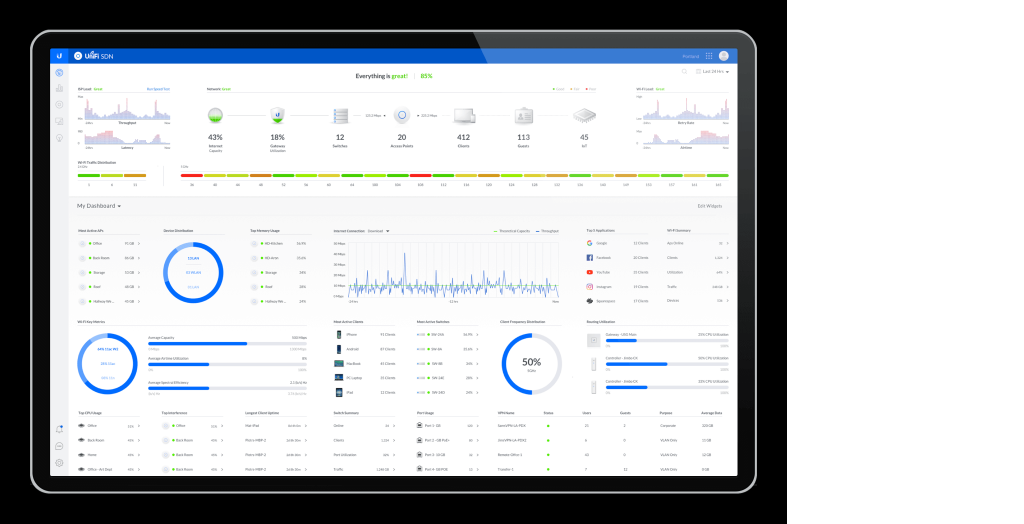 WiFi networks installed by us are ideal for use in:
Office space
Houses
Warehouses
Apartments
Private villas
Hospitals, doctor offices and other medical facilities
Churches and temples
Open areas such as parks and campgrounds
Hotels and motels
Backyards and pool areas
Garages and much more
Fast and convenient network installation process
We offer our clients comprehensive installation services for the Wi-Fi network. To begin with, we develop an installation plan, identifying the exact places where routers, switches, and other necessary equipment should be located. Next, we determine what signal strength is needed specifically in your situation. This process can be divided into the following stages:
1. Predeployment site survey
This is an important part of the process that many companies skip over only to find problems and more expense later.
Our experts will make an accurate heat map, which will indicate the location of the necessary equipment and coverage of the wireless signal. Detailed study of your site and requirements to determine the most efficient location of equipment.
2. Installation of the access points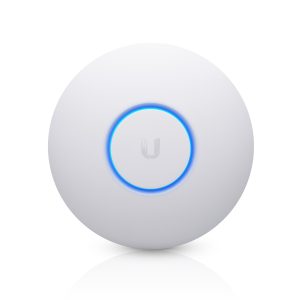 The previously compiled data from the site survey is used during the installation process. Our employees work quickly and silently. We bring all the necessary equipment and tools to neat install.
3. Configuration and tuning of the wireless system to suit your needs
After the access points are installed we start tuning and optimizing the wireless signal so you can roam from access point to access point without losing connection or having to change any settings. One main ssid is configured for the whole system and one isolated guest ssid is optionally configured.
4. We do not just pack up and disappear after the install
Final testing is performed by one of our engineers and you. Any last minute concerns or problems are addressed.
Under our maintenance plan your wireless network is monitored for problems and updated to newest firmware releases. Any problems are brought to your attention and fixed. Checking the quality of network coverage is ongoing and proactive. Additional access points can always be added for additional coverage and to improve speed, or density. If a new office location is added it can be managed under the same system no matter how far away.
Equipment that we use

Our company prefers to install Ubiquiti UniFi systems and access points. Highly scalable and reliable they are available for consumers and businesses at very affordable prices.
These systems combine the use of wired network devices and wireless access points that are managed by a centralized software controller. Such systems allow for centralized management of multiple locations, security, and alerting when a problem comes up. They are equipped with the newest high-tech equipment, such as reliable security gateways, high-performance switches, dual-band access points and much more.
UniFi systems favorably compare with other similar offers on the market by the absence of a subscription fee for software. The controller can be freely installed on any device or hosted by us on our secured and maintained cloud server. This software is a reliable package with a full range of functions for quick setup, management and tracking of the entire system and individual devices.
Areas that we install and service in
We mostly install Ubiquiti in Virginia and Maryland. Please contact us for a quote if you need an install or support somewhere else. Most travel arrangements can be made quickly or remote support is an option for configuration and trouble shooting.
Why you should choose our company to install a wireless network
To efficiently and quickly install reliable wireless networks for any needs, years of work in this area and large resources are required, our company has all this. That is why we can offer a comprehensive turnkey wireless network installation services for your specific requirements.
We will become your guide to the world of modern wireless technologies, providing everything you need – preliminary advice on any issues, reliable equipment, security, quick installation and high-quality support. This is what will set us apart from other network equipment installers in Virginia, Washington DC and Maryland.
Each new project, our team begins with a detailed study of the installation plan. This allows us to thoroughly examine your needs and prevent any errors. Our employees will customize their work schedule individually for you. We are ready to work overtime so that you get all the necessary services on time and not lose time and money.